TURBINE-GENERATOR PACKAGING
As a full service manufacturer, EQ has assembled gas turbine packages using most major turbine engine manufacturer products.
We are:
Exclusive packager for a new 5.7 MW truly mobile turbine generator package.
Exclusive packager for the ultra-mobile 32 MW turbine generator unit used in hydraulic fracturing.
We can:
Perform conversions, upgrades, modifications, and retrofits to turbine generator packages.
Fabricate and install a complete control system or retrofit an existing system.
Generator upgrades
Engine installations
Fire systems upgrades
Full range maintenance, overhaul and repairs
After market upgrades and retrofits
High velocity oil flushing
Full load testing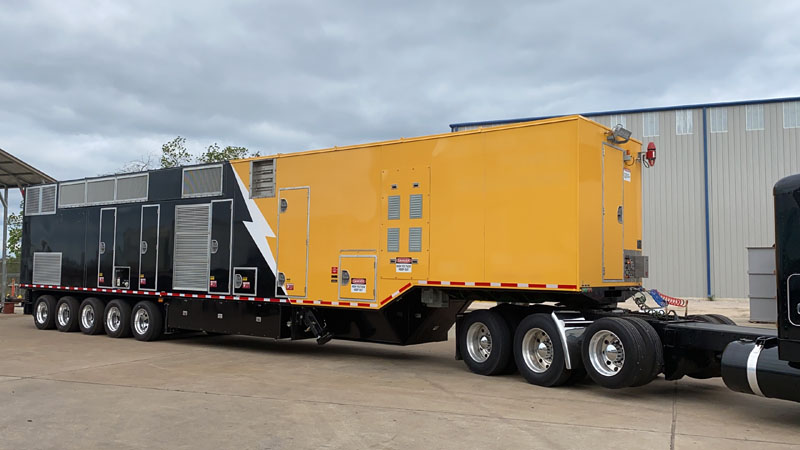 MOBILE EQUIPMENT SOLUTIONS
EQ has considerable experience working on custom mobile solutions for critical applications.
With over 5 years of proven experience, mobile packages have been prototyped, fabricated, assembled, and tested in our unique facility. Our knowledge and experience can save you valuable construction and lead time as well as capital expenditures when you decide to built your Mobile prototypes.
We work with our customers to build reliable and durable products that meet the site noise attenuation, corrosion, heat dissipation, and insulation requirements.