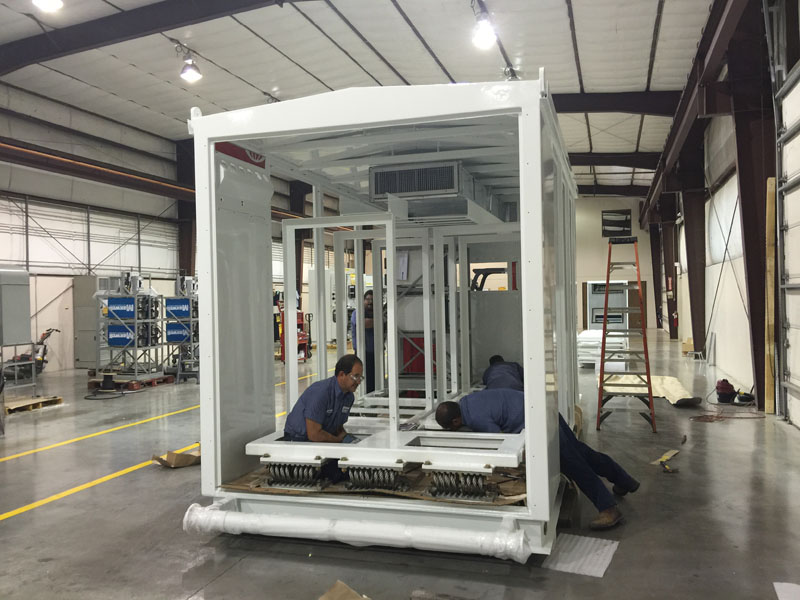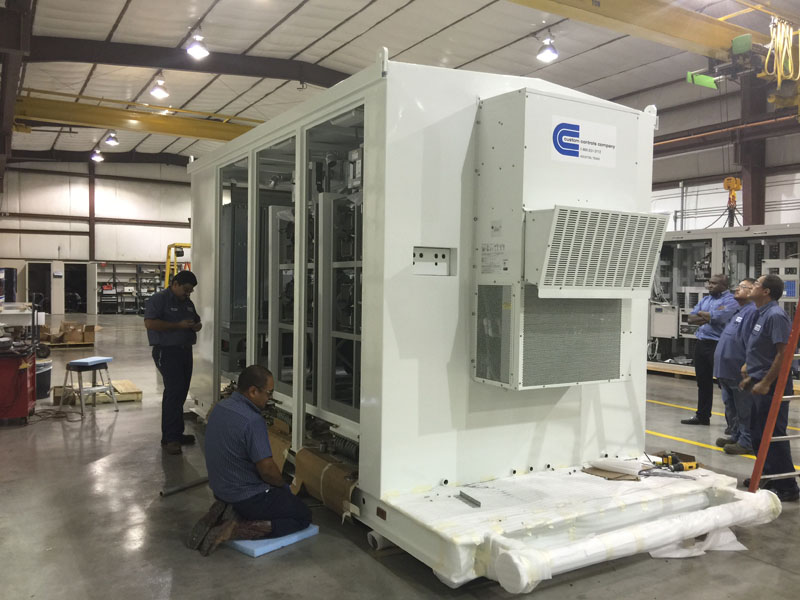 ELECTRICAL/CONTROL PANELS
We can fabricate and wire control panels based on any project and plant requirement. We build panels from the big and complex, to the simplest operator stations. Our capabilities cover a broad range of industries and applications.

EQ provides:
Custom control panel design, layout and fabrication for:
Turbine Controls
Generator Controls
Generator Line Side Cubicles and Neutral side Cubicles
Safety Instrumented Systems (SIS)
Marshalling Panels
Cable tray design and fabrication
Grounding
Power distributions center and Motor Control Center engineering and fabrication
Conduit design, installation, and routing
Automation upgrades
AC and DC UPS systems
Cable Tray engineering and fabrication
Field wiring of all types and environments
Field device Integration
Panels can also be made in any shape and coated to any color.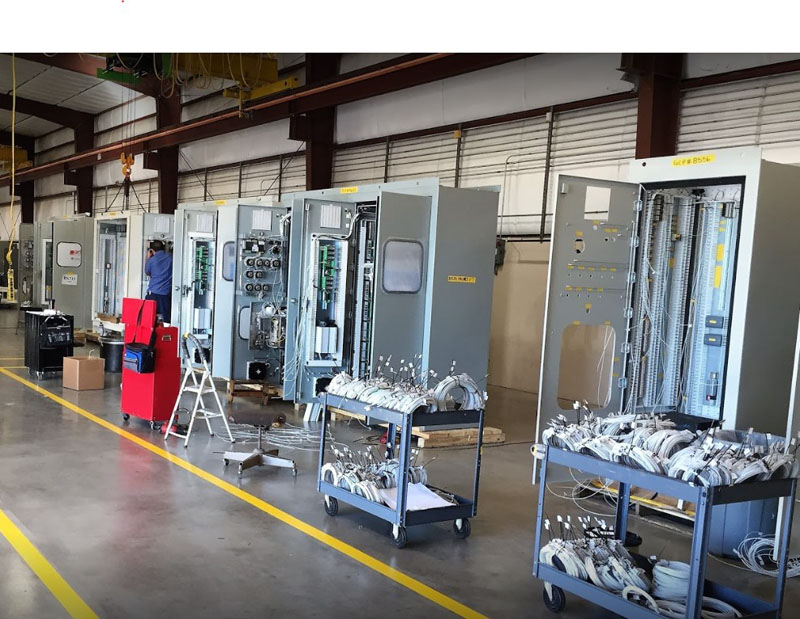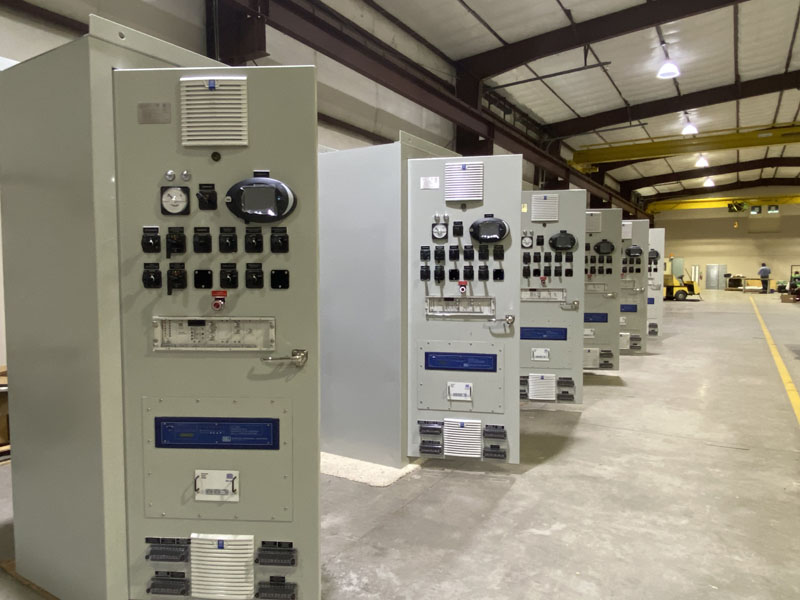 ELECTRICAL INTEGRATION & POWER CONTROL ROOM
We can package all critical equipment into a single working system.
The pictures above reflect a typical control room manufactured by EQ to house a 32MW turbine control system. It included a self supporting base, floors designed for 250psf loading, roof and walls designed to meet snow/ice loading and wind velocities specific to your region. Options may include external stairs, platforms and railings, HVAC Systems with various insulation levels, fire rated walls, computer floors, fire protection systems, plumbing fixtures, and many other custom features.
Equipment that can be integrated into Portable Buildings includes:
Turbine Controls
MV and LV Switchgear
MV and LV Motor Control Centers
Switchboards, Panel Boards, and Transformers
Batteries, AC, and DC UPS